Upgrade Cell Manufacturing
As electric vehicle becomes a global trend, battery enterprises are facing dual challenges in international competition, which primarily stem from high-quality manufacturing under mass production and new process development based on new materials and battery technologies. We create long-term value for battery production and accelerate its manufacture with our high-quality, automated and intelligent equipment, improving performance, conformity, safety, and recurrent durability.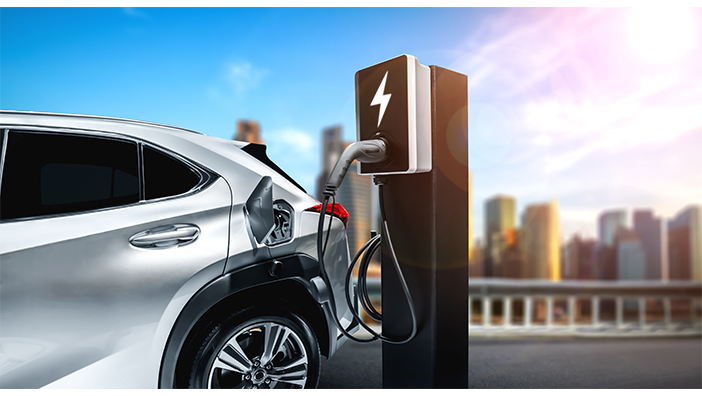 Coating & Calendering & Slitting Manufacturing
High-Speed Laser Notching Intelligent Manufacturing
High Speed Laser Ablation
High Speed Winding
Intelligent Solutions for Assembly Line
Solutions for the Top-Cover Assembly of the Battery
Auto Battery Baking Solutions
EV Battery Module/Pack
Coating & Calendering & Slitting Manufacturing Solutions

Pre-stage LIB manufacturing involves coating, calendering and slitting processes, which are crucial to the battery's energy density and safety. The integrated equipment incorporates multiple innovative technologies in order to efficiently respond to shaking, crinkling and other industrial pain points and provide our clients with pre-stage equipment that is highly efficient, reliable and convenient to maintain.

Get the solution

High efficiency

Provide clients with high-quality, reliable and easy-to-maintain products as well as customized products with a high level of stability.

High yield, high reliability

Multiple innovative technologies are being applied, including a single deck suspension drying oven, a coating machine based on an arc-shaped layout and gas-wing nozzles, to eliminate the shaking and crinkling of the foil and solve other industrial pain points.

High-Speed Laser Notching Intelligent Manufacturing Solutions

Hymson has exceeded laser-notching technology limits by optimizing the charging and discharging of batteries, solving post-cutting burrs and coating detachment issues, and contributing to the improvement of battery performance and production efficiency.

Get the solution

Mature cutting process

Solve burrs, foil exposure, coating detachment, dedusting and other issues during electrode cutting

Support tab notching of various shapes and width

Integrate tab notching, V-angle cutting and cross cutting; compatible with electrode of various width (150-1200mm)

Prime cutting quality

Featured by stable process, excellent cutting conformity and high production efficiency

Integrated design to lower the cost

Highly integrated in process design to reduce processing costs

High Speed Laser Ablation Solution

Hymson has developed high speed laser ablation technologies to effectively resolve the defects of traditional cleaning machines, which include model change problems, low accuracy, contaminated materials, unsatisfactory cleaning performance, high maintenance costs, etc. It has been widely applied to the cleaning of electrode tabs, and it has greatly improved the full-line intelligent battery manufacturing process as a result of its high efficiency, environmental friendliness, excellent cleaning effects, and minimum damage to copper foil.

Get the solution

Ablation of negative electrode coated area

Ablation of positive electrode coated area

Prime cleaning quality

Optimization of key process parameters, including the power, frequency, and pulse-width of laser ablation, to improve the ablation effect. Residues<0.1 mm; pinholes<0.25 mm.

High ablation accuracy

Exclusive laser software allows highly accurate control of the ablation slot, ensuring a ablation difference between 0.20 mm and 0.30 mm with consistent cleaning result.

Customized ablation for multi-tabs

Compatible width: 35-710 mm; Various pattern, customized cleaning for multi-tabs

High Speed Winding Solution

Adapt to winding process for prismatic and cylindrical battery. Integrated design of tab notching and cell winding reduces multiple costs for clients

Get the solution

Prismatic Winding Cell

Dynamic Synchronizing between winding and notching units

Optimal algorithm is adopted to realize the dynamic synchronizing between winding and notching and to ensure a stable mass production

Highly accurate control of chase-cutting and slitting

Patented design of cutter structure with precise algorithm of chase-cutting keeps the cutting difference between ±0.3 mm

Constant linear velocity control

Constant linear speed for winding process with adjustable winding needle for various diameters, ensuring minimum fluctuation and realizing automatic alignment of tabs

Intelligent Solutions for Assembly Line

Hymson will gradually realize the advanced manufacturing transition from 12 PPM to 20 PPM, to 22 PPM and to even higher capacity.

Get the solution

Prismatic Battery

Blade Battery

Highly accurate laser control technology

Response time<5 us; Motion accuracy<5 μm; Frequency>10M Hz

Highly accurate fixture design

Realize high speed and highly accurate assembly during the changing and positioning of the fixture

Robot visual technology

High speed inspection CT≤10 ms; Accuracy≤0.02 mm; Yield≥99.5%

Digital twin 3D visualization technology

Improve the user experience by the visualization of equipment status and the intelligent interaction of information.

Solutions for the Top-Cover Assembly of the Battery

Improve the top-cover stability and yield of the EV battery and energy storage battery.

Get the solution

Prismatic Battery Top Cover

Excellent welding performance

Reduce sparks; Excellent welding effect; High stability
WDD real time monitoring of energy fluctuation during welding

High UPH

30PPM

High compatibility

Width: 20~85 mm; Length: 170~300 mm

Easy for Maintenance

Small floor space allows shorter time for mode changing

Auto Battery Baking Solutions

The equipment is used for the baking process of batteries (pouch, prismatic & cylindrical), which enables automatic production of battery loading, baking, cooling and unloading. With its flexible design, the entire solution can be easily changed, and with its integrated intelligent control system, the system performs real-time monitoring of the operation status of each module, ensuring the stability and safety of operations. In addition, a range of safety measures are implemented to ensure the safety of personnel and equipment.

Get the solution

Prismatic Battery

High Automation

Robots carrying & loading to improve efficiency

High Efficiency

The application of robot grippers, automatic scheduling systems, logistics simulations, and other key technologies improves the efficiency of the entire production line. Using contact heat can ensure close distance between the battery and the heating plate, thus reduce heat loss and improve baking efficiency. The original internal circulation air cooling provides fast and efficient cooling.

High Flexibility

Modular design of the equipment allows it to be rearranged according to the plant layout on-site. In addition, each module can operate independently without interfering with the others so as to increase the production capacity.

EV Battery Module/Pack Solutions

With the core technologies of units modularization, robot control, welding control and quality inspection, visual inspection, intelligent dynamic compensation, multi-axis motion control and AGV scheduling, Hymson has created a intelligent manufacturing solution for EV battery module/PACK, which has overcome the problems of imperfect industrial production automation, poor detection capability, weak battery consistency and stability, and significantly improved the production efficiency and product quality of battery modules/pack (PACK).

Get the solution

EV Battery Module Pack

High Automation

Application of new technologies such as robotics, lasers, visual recognition, automatic tightening, and leakage testing can improve the efficiency and productivity of production lines.

High Efficiency

Using virtual commissioning to improve production efficiency, reduce on-site commissioning costs, and shorten on-site commissioning cycles. AI welding system is used to visualize, monitor, and control quality in the design, processing, inspection, and motion phases.

High Flexibility

Modular and flexible design can meet the compatibility and production rate of production line

Highly Accurate Simulation Technology

Create a large arithmetic center, using 3D simulation technology to simulate assembly processes, ergonomics, and robot operations; using simulation technology to test equipment, speed up equipment application, shorten R&D cycles, and achieve rapid and stable output over time.
A solution based on advance technologies and mature application experiences, which covers the complete stages of lithium battery manufacturing.
Hymson contributes to the highly efficient and stable development of its partners and to optimizing the material transformation efficiency and energy use.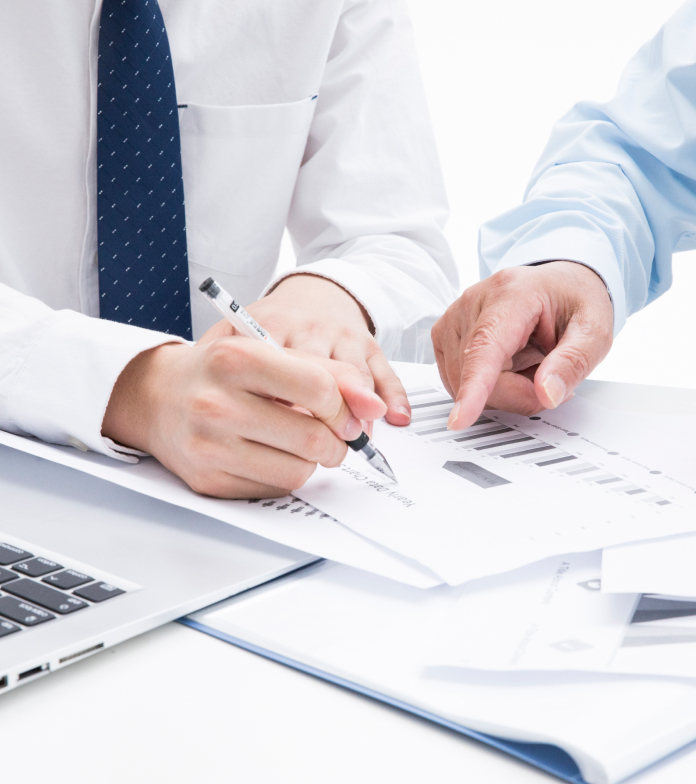 INQUIRY
Sourcing Requirements